The Power of Visual Supports For a Child with Autism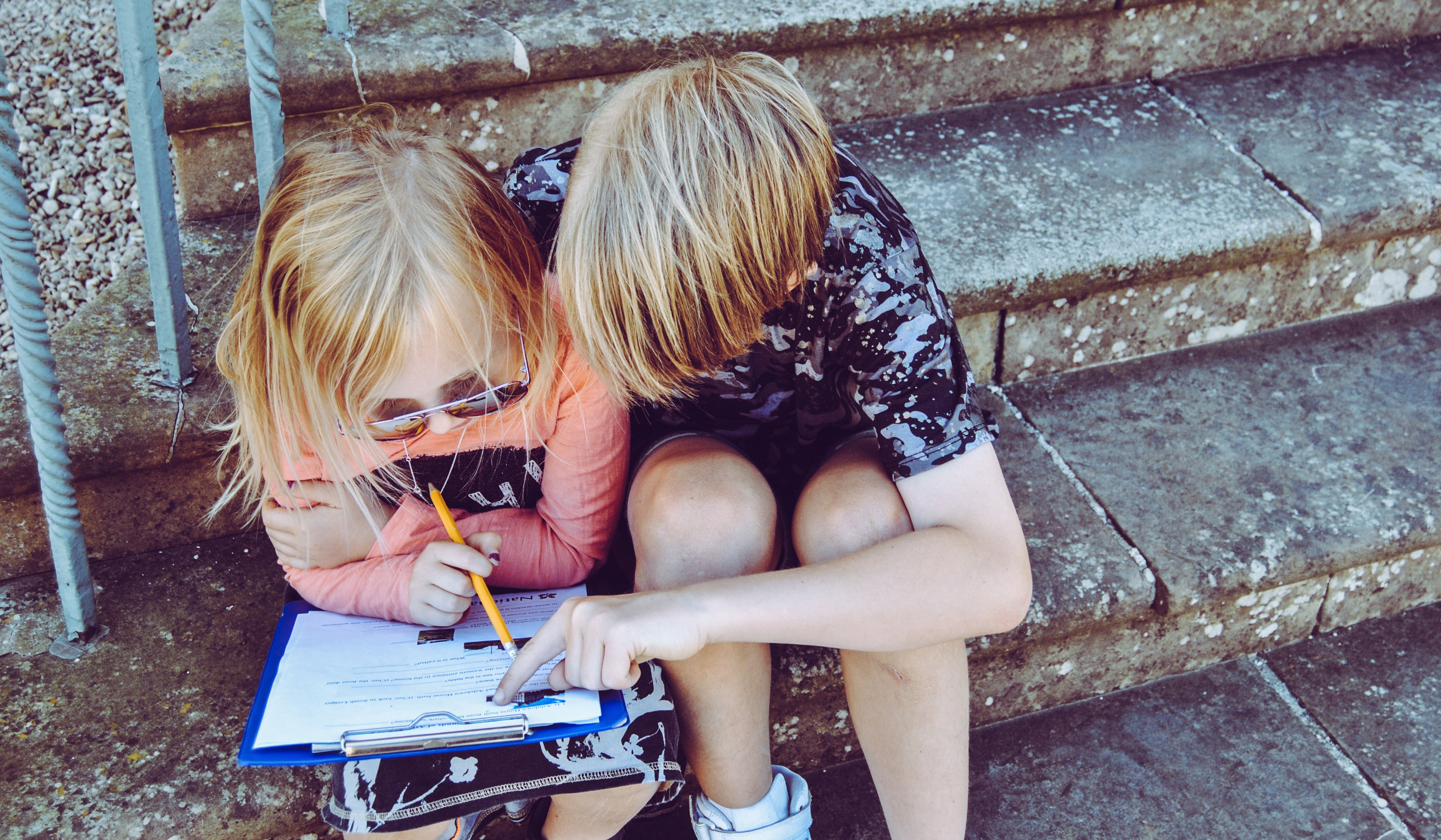 When it comes to providing support to children on the autism spectrum, there are countless resources available for parents and professionals. Visual supports make up some of the more widely used interventions among them. Children with autism learn and communicate differently from neurotypical children and visual supports can be especially effective in addressing the unique communication challenges families experience.
What are Visual Supports?
Visual supports include images, symbols, or other visual aids that are used to assist those who have trouble with verbal or written language. Visual supports may come in the form of flashcards, books, charts, posters, apps, and technology, or any tools that improve communication.
For example, a teacher might use a visual schedule in her classroom to set daily expectations for her students. A visual schedule is a chart that uses pictures either in place of or alongside words to represent the planned activities for the day.
Visual supports can be used in a myriad of ways including setting expectations, establishing routines, providing rewards and consequences, improving behavior, and communicating thoughts and feelings.
The Power of Visual Supports for Children on the Autism Spectrum
Children with autism spectrum disorder, or ASD, tend to be visual learners. In an article published in the Journal of Autism and Developmental Disorders (2009), researchers explain that the visual skills of children on the spectrum are comparable and, in some cases, even superior to those of their neurotypical peers. Visual aids can help foster these skills, improving behavior and encouraging social interaction.
Other benefits include:
Improved task engagement  

More accurate and timely completion of tasks

Reduction in challenging behaviors

Improved social skills

Improved overall communication and comprehension

Increased flexibility and patience

Enhanced self-esteem and independence
Types of Visual Supports
Many nonprofit organizations, like www.autismspeaks.org and www.autism.org.uk, offer information on various types of visual supports. Here are some of the more common visual supports used today:
First-Then Boards
A first-then board is a simple picture display that depicts the task that must be completed in order to engage in a preferred activity. These boards are helpful in encouraging children with ASD to complete activities they do not necessarily want to do. First-then boards are a great starting point to use with your child as they can help prepare them for more complex visual aids.
Visual Schedules
Like first-then boards, visual schedules provide information about a sequence of events. A visual schedule is a graphic representation of what will take place over a given timeframe. They can be useful in preparing children for daily tasks, tough transitions, and preferred/non-preferred activities.  Visual schedules can also be used to break down the steps within a more complex task or to communicate an entire week's worth of activities.
Choice Boards
Choice boards are similar to first-then boards, but they involve a more open-ended selection of options. Choice boards can be used to help children make decisions about any number of things, ranging from what to do to what to eat. These boards are most effective when they include a limited number of options - two or three choices work best. Choice boards can also be used to help kids decide what to do when they are upset. The choice wheel and flipbook available from My Moods, My Choices can help parents teach effective coping skills to their children.
Feelings and Emotions Charts
Because communicating emotions can be challenging for kids with ASD, feelings and emotions charts are extremely helpful. Allowing children to see visual interpretations of their emotions can not only aid them in communicating those feelings, but also educate them on what emotions look like in others. The posters from My Moods, My Choices feature eye-catching illustrations that are clear and easy to understand. Posters like these can help reinforce self-expression.
You can find more information about how to use visual supports here on the Autism Speaks website.
Or, to see some excellent examples of visual support tools, check out the resources at My Moods, My Choices.
Using Supports with Your Child
A resource guide for parents published by the Center for Development and Disability outlines a few tips on how to use visual supports with your child.
Simple is Best

: Although there are plenty of visual communication apps and software programs out there, straightforward tools tend to be the most effective. You can adapt tools from

existing visual aids and worksheets

, make your own from scratch, or purchase high-quality

tools

online.

Consistency is Key

: No matter which visual support you choose, it's vital that you model how to use it for your child. The more you practice with the supports, the easier it will be for your child to benefit from them. Additionally, it's essential that you engage with the tools the same way every time so your child can recognize the cues and know what to expect.

Use Language Wisely

: Just because a child with ASD might have trouble with language, doesn't mean there's no potential for improvement. Pairing verbal and/or written language with visual support imagery can bolster language development. Be sure to keep language short and to the point in order to achieve the best results.
Tools and Resources
When it comes to visual supports, there is a vast array of available resources. Unfortunately, not all are created equal. Here are a few trustworthy sites to get you started:
Hayley Wilds, LPC, is a licensed professional counselor, writer, and mom, with more than 15 years of experience working with kids and families.