4 Daily Rituals To Nurture A Child's Mental Health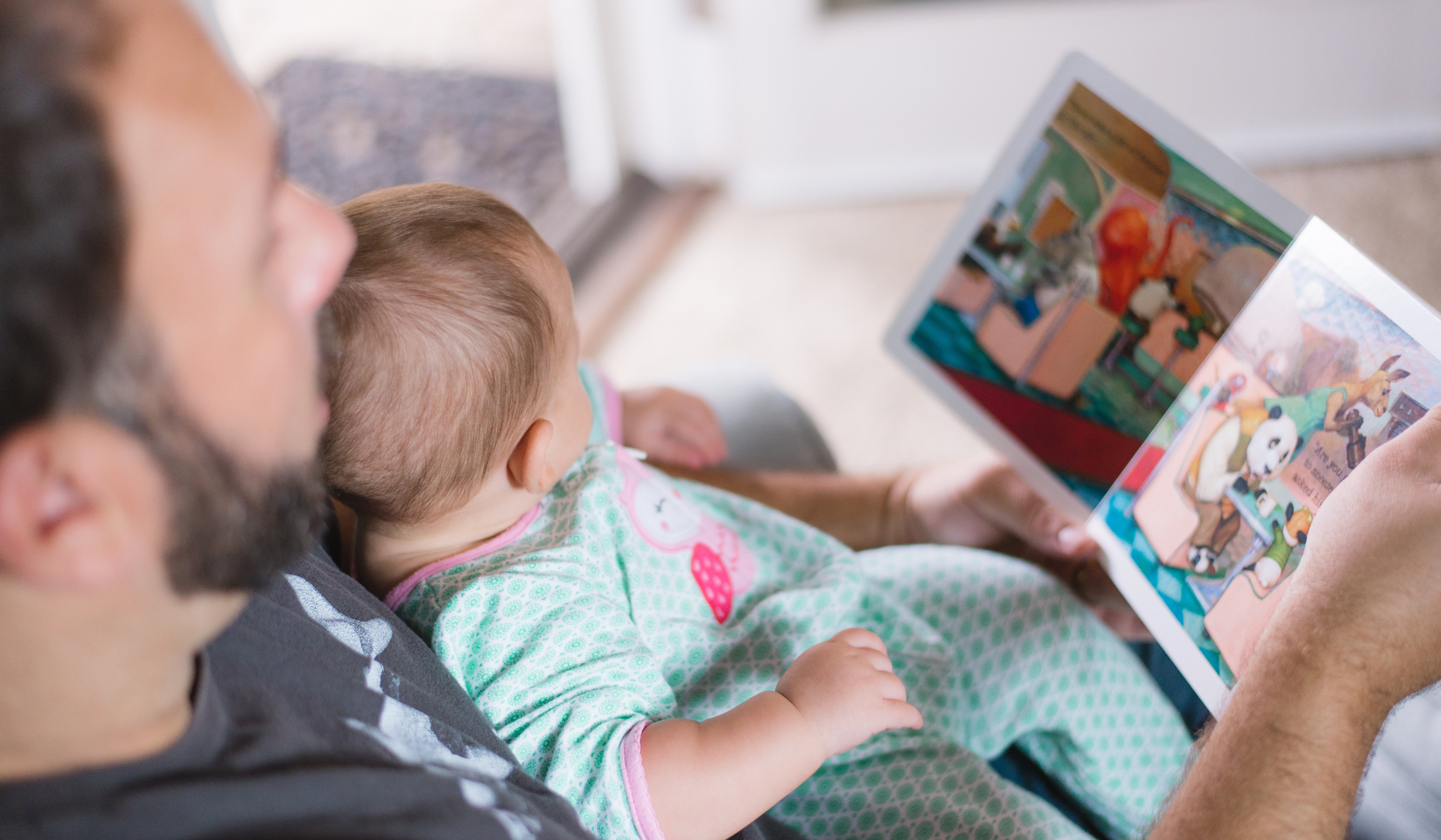 Many children, and even adults thrive on some type of structure or routine. This doesn't mean scheduling activities into exact time blocks (although it can be that), but rather finding a rhythm and flow that works for your specific child. Something that has benefited my children in more ways than one is incorporating daily rituals into our day. Our rituals can be as simple as reading a story together at bedtime every single night to more elaborate rituals of sharing things that we are thankful for before eating a meal. Let's take a look at 4 daily rituals that will nurture your child's mental health.
A long hug every morning and every night.

One way I love to connect with my kids when we start and end our day is to hug each other. It might seem like a simple thing, but mornings can often feel rushed. Rushed to get everyone ready for the day. Rushed to make breakfast. Slowing down just for a moment and hugging your child before beginning routines is a great way to start everyone's day. You can take it a step further and hug them until they pull away rather than the parent pulling away first. This way, the child is initiating the separation that often happens during the day rather than being forced into it.  



Have a time each day where all screens are off and everyone is present.

Maybe this is only 10 minutes in a day or a few hours. Screens can be cell phones, ipads, computers, TVs. We are constantly bombarded with all types of media and the noise can get loud and the in-person connections become background noise as opposed to the other way around. No matter your child's age, this is a great way for everyone to reset and come back together and play, giggle, talk, cry, hug, or whatever feels needed in that moment.



Connect with your child before and after major transitions.


For a toddler, a big transition could be leaving the park or needing to go from playing to taking a bath or getting ready for bed. For a bigger kid, a transition could be the same thing, but also bigger things like leaving a friend's house, going to school, maybe even coming home from a parent's house if they live in a different space. Frequently finding ways to positively connect with your children will boost their self-esteem, self-worth, and overall sense of well-being. It nurtures the bond between you which gives them a solid foundation to build up their emotional toolbox.



Share three things you are thankful for at mealtimes. 


This doesn't need to be strictly mealtimes, but rather a time when you and your children gather together during the day. Research has shown that displaying and feeling gratitude can lead to a happier, healthier life. When we model gratitude for our children, they, in turn, will experience gratitude as well. Sometimes we have bad days, but sharing three things that you are thankful for, even if it is as simple as getting to be with your kids or sitting on the couch and watching a movie, shows that joy can be found even in hard times. 
Rituals don't need to be rigid, occurring at exact moments of every day. We all lead busy lives and have off days, so giving yourself a little grace when you inevitably miss a moment of connection. Creating special moments each day with our children is a great way to improve your relationship with your child, while also boosting their self-esteem and setting them up with healthy ways to cope with the stresses of life as they grow older.

Written By: Sam Milam is a freelance writer, mother of two, and an attachment parenting coach of the past 7 years. Her focus is always on emotional intelligence, acknowledging the expectations of the parent, and nurturing the inner child of both parent and child.